2012-05-12
(Welcome back, lovelies. Here's something I started on even before I had committed to a return to blogging. I've got a list of other topics, but feel free to ask if there's something you want me to write about. And do visit the Varnish site for more band-centric news. Cheers!)
I was talking recently with another artist who was hesitant to release her newest song. She knew that people would assume it was about a particular person, and that assumption could lead to significant repercussions. I empathised as we talked about her options for response.
Option One: Deny all allegations. Personally, I've written some things that even those closest to me got wrong when they guessed the topic. (The subject of authorial/artistic intent is a chunky one, worthy of its own post, mind you. In this case, I'm talking about something more specific, involving an "audience" with inside information who still get it wrong.) It happens to the best of us, and I'm happy when I can deny allegations without having to lie. Honesty is ridiculously important to me, so getting to keep my integrity and avoid drama is awesome.
Which led me to suggest to her (without asking whether or not the song actually was about the person in question), that there was another option to consider if the song was about them and she didn't want to lie.
Option Two: Explain an emotional dilemma of the artist. And, yes, I'm going to tell you what I mean, because I've been thinking about it loads since the conversation. (And, yes, I'm generalising. I know there are some artists who never have this dilemma. But I also know plenty who do. This is for us…)
Imagine, in a moment of extreme emotion, you got a tattoo of a partner's name…And then you sobered up or broke up, and there it was, still emblazoned on your flesh…
I had a friend who said, "Men feel, women Feel, and artists FEEL." Fortunately, I don't FEEL non-stop. But when I create, it's likely motivated by a FEELING beyond my usual sort of pleasant neutral state. And maybe it lasts for seconds or maybe for hours (or some long hurts stretch over days or more), but it doesn't last forever. However, the lyrics that FEELING pushed out of me? Yeah, those last. And they get made into songs. And those songs get sung and recorded and played live with as much emotional authenticity as I can muster. A tattoo of that FEELING on display years after it's over.
Those FEELINGS, whilst very real in the moment (whether it was seconds or years), don't likely represent where I am right now. Maybe the only time I think about the person or events that caused them is when I'm singing them. Maybe the songs have gained a more general emotional sense to me. To complicate it more, whether due to the intensity of the FEELING in that moment or the sense of poetic rightness using certain words, the lyrics might be hyperbolic when compared with reality. (Once, in the middle of a rotten relationship, a tuna can was left on the counter and stunk up the kitchen. Just a lousy tuna can, but the really awful "poem" I wrote about it in a heated moment would have made you think that said can was singlehandedly murdering kittens and crushing all my dreams.)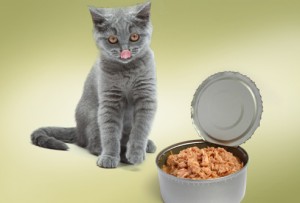 So whilst I sit here, not bearing any grudges or nursing any hurts…Whilst some situation I wrote about only felt like non-stop Hell in the moment I was writing (and, if that's what I wrote, I promise the emotions you're hearing are authentic)…You're just now hearing it. You're thinking you recognise the subject. You're upset or concerned. You wonder if it was really such a horrible thing that happened to me or between us. You're wondering if I really want to tie you to a chair and hurt you…And knowing you'll think that might cause me, like this girl I was talking with, to hesitate. Do I dare risk it? And that, my lovelies, is a typical emotional dilemma for an artist.
Fortunately for me, I know that it's worth the risk. I know that I can keep my general integrity (if you do correctly guess the specific topic of a song) when I tell you there's no need to be upset or worried. I know that I can both claim emotional integrity in my writing and tell you that I'm good now, that you and I (or whoever and I) are no longer an issue in my head and heart. I'm optimistic, grudge-free, doing okay. And that lets me put aside the fear and make (and perform) the song.
I didn't keep in touch, but I like to hope that the girl I was talking to released fear so she could release her song. Live on love, not fear, my pretties. And be gentle with people's feelings, Feelings, and FEELINGS. Heh.
xxx